Postponed – Scientific Meeting and Dinner "Gender Dysphoria – Transgender Children"
Date/Time
Date(s) - 15/06/2022
6:00 pm - 10:00 pm
Location
Union University and Schools Club of Sydney (UUSC)
Categories
This Event has to be postponed until 21 September 22.  Booking will go on sale in August.
Scientific Meeting & Dinner – 'Gender Dysphoria – Transgender Children'
Guest Speakers: Prof Simon Clarke and Kate Gillman
Venue: Union University & Schools Club of Sydney (UUSC), 25 Bent St, Sydney *Please note the dress code 'Modern Professional' https://uusc.com.au/the-club/dress-code/.
 


Scientific Meeting: starts promptly at 6.15pm.  Dinner: starts at 7.30pm.

 

$97.50 for members; $115.00 for guests & non-members.  Please advise any special dietary requirements.

Bookings should be made on online below.  If having problems please email executive@medicolegal.org.au

Numbers a strictly limited to 120 people so please book as soon as possible.  Members are able to attend the meeting without the dinner free of charge, but still need to register,  unfortunately we can not accept any walkins.

Bookings must be made by the close of business on 6 June 2022 or until sold out which ever occurs earlier.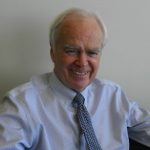 Professor Simon Clarke, Clinical Professor Paediatrics & Child Health, The Children's Hospital at Westmead Clinical School and the Westmead Clinical School.
Since 1980, Simon has been pioneering dedicated Adolescent Health programs, under the auspices of Westmead Hospital and in close collaboration with  University colleagues and public sector counterparts. These have included dedicated provisions for pregnant adolescents, adolescents with eating disorders and those recovering from sexual abuse. Core to his practice has been advocacy of the need for separate and tailored care for adolescents rather than being subsumed into broader healthcare services for the general population.
For this reason, in 2003, he founded the Centre for Research into Adolescent Health at Westmead Hospital, including sourcing inaugural stakeholder engagement and funding and developing governance and funding structures to provide for the Centre in perpetuity. The centre has since been responsible for convening of conferences to support dissemination of quantitative and qualitative research.
Kate Gillman – Head of Medico-Legal Advisory Service, Avant. 
Kate is the head of the medico legal advisory service at Avant.  She has worked as a solicitor in the health law field for over 20 years in Australia, Singapore and London in the public and private sectors.
NSW Bar Association has accredited attendance at this meeting for 1 CPD point. Solicitors who find this meeting relevant may claim credit for attendance at this meeting towards their MCLE obligation at 1MCLE unit per hour.
This educational activity has been approved in the Royal Australasian College of Surgeons CPD program. Fellows who participate can claim 1 point per hour (max. 2 points) in Category 4: Maintenance of Knowledge and Skill.
RSVP by 7 June 2022
Helen Roberts, Executive Secretary
Medico-Legal Society of NSW Inc.
ABN: 70 880 915 645
T: 0439 183 917
E: executive@medicolegal.org.au
W: www.medicolegal.org.au
Bookings
Please be advised that photographs and/or audio and video recording may occur at events organised by Medico Legal for use on our website, marketing materials and publications. By entering a Medico Legal event, you consent to Medico Legal photographing or recording and using your image and likeness. This may also be applicable at events not organised by Medico Legal, but still advertised on this site.