POSTPONED to 16 Sept 20. Scientific Meeting and Dinner – 'Artificial Intelligence'
Date/Time
Date(s) - 18/03/2020
6:15 pm - 9:30 pm
Location
Union University and Schools Club of Sydney (UUSC)
Categories
Scientific Meeting &  Dinner 'Artificial Intelligence, Machine Learning and Medical Practice'
Wednesday 16 September 2020
Guest speakers:  Dr Sandra Johnson and Katherine Richardson SC
6.15pm Scientific Meeting: UUSC Ground Level Dangar Room. Complimentary to members and guests – bookings essential.
7.30pm Dinner: UUSC Level 1 Members Dining Room. Includes set menu & beverages $97.50 for members; $115.00 for guests & non-members.  Please advise any special dietary requirements.
*Please note the dress code at UUSC  'Modern Professional' https://uusc.com.au/the-club/dress-code/ Suit jacket and collared shirt are to be worn by gentlemen, and 'coat & tie' on level 1 & 2.  Mobile phones and other devices must be switched to silent.
Please book online below (preferred) or email the Booking Form  and payment details to executive@medicolegal.org.au before Monday 9 March 2020.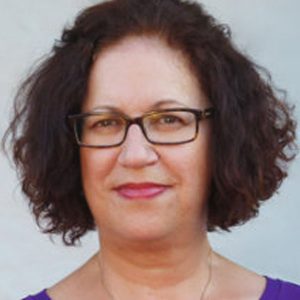 Dr Sandra L J Johnson  MBChB, DPaed, FRACP, FRCPCH, FACLM  Sandra Johnson was President of the Australasian College of Legal Medicine 2017-2020 and is Clinical Associate Professor at the University of Sydney.
She is a developmental paediatrician in private practice in Sydney for about 30 years. She is a Fellow of the Royal Australasian College of Physicians (FRACP), Fellow of the Royal College of Paediatrics and Child Health UK (FRCPCH) and Fellow of the Australasian College of Legal Medicine (FACLM).
Sandra is main author of " Clinical handbook on child development paediatrics"; publisher and author of a book for parents "Your child's development"; written a chapter in "Legal Medicine" textbook; and several peer reviewed journal articles.
She does private study in Ethics related to Data Science, AI and Healthcare with interest in the impact of technology on our behavior and social connections.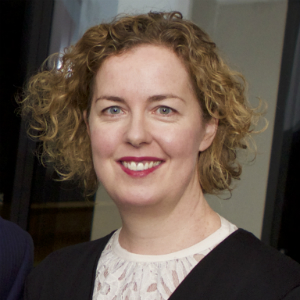 Katherine Richardson SC, Banco Chambers   BEc LLB, DipEd (Sydney) LLM (Harvard)
Kate was admitted as a solicitor to Supreme Court of New South Wales in 1997.  She was admitted to the New Yark Bar in 2000 after obtaining an LL.M from Harvard Law School and practising at Sullivan & Cromwell in New York .  Kate was called to the NSW Bar in 2002 receiving the Blashki Award for the highest mark in the Bar Exams, she was appointed to Silk in 2016.
Kate has extensive experience in a range of private and public law litigation and has appeared in the High Court, NSW Court of Appeal, Supreme Court, Federal Court, the Land and Environment Court as well as a range of quasi-judicial and administrative tribunals.
Bookings
Please be advised that photographs and/or audio and video recording may occur at events organised by Medico Legal for use on our website, marketing materials and publications. By entering a Medico Legal event, you consent to Medico Legal photographing or recording and using your image and likeness. This may also be applicable at events not organised by Medico Legal, but still advertised on this site.