Prescription Overdoses – Drugs of Addiction
Date/Time
Date(s) - 06/06/2018
6:15 pm - 10:00 pm
Location
Union University and Schools Club of Sydney (UUSC)
Categories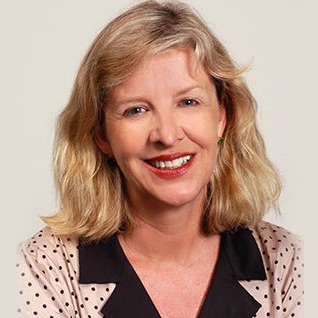 Dr Ingrid van Beek AM is a public health and addiction medicine physician who has been working at the sharp end of harm reduction for the last 30 years. Ingrid was the Director of the Kirketon Road Centre in Kings Cross from 1989 until 2017. She was also the founding Medical Director of the Australia's first Medically Supervised Injecting Centre from 2000 until 2008. Most recently Ingrid chaired the Expert Advisory Group for the soon to be opened Medically Supervised Injecting Room in Melbourne, Victoria. Ingrid was awarded a Doctor in Medicine in 2010 in recognition of her body of published scholarly work in the international field of Harm Reduction, and is a Conjoint Professor at UNSW Sydney's Kirby Institute for Infection and Immunity. Her contribution to improving the health of socially marginalised populations was recognised in 2010 when she was awarded Membership of the Order of Australia.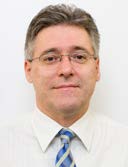 Mr Aleksandar Gavrilovic, Manager, Clinical Policy Unit, Alcohol and Other Drugs Branch, Centre for Population Health. Alex graduated from the University of Sydney in 1978 and practiced as a community pharmacist for over 20 years. In 2005, Alex joined the Pharmaceutical Regulatory Unit as a Senior Pharmaceutical Officer in the Inspections and Investigations Team. He has held the role of Principal Pharmaceutical Officer (Monitoring and Compliance Section) and acted in the Chief Pharmacist and Deputy Chief Pharmacist roles.
Alex has investigated hundreds of cases for the Ministry of Health involving illegal or inappropriate supply, administration, prescribing and dispensing of medicines by health professionals, many progressing to prosecution at professional tribunals or local court.
Alex is currently the Manager of the Clinical Policy Unit in the Ministry of Health's Alcohol and Other Drugs Branch, focusing on:
• Implementation of the NSW Government Drug Package
• Improving access to the NSW Opioid Treatment Program
• Reorienting NGO and LHD services to improve access to treatment and harm reduction and prevention programs
RSVP with payment and please advise your booking via email if posting:
Kathryn McKenzie, Executive Secretary Medico-Legal Society of NSW Inc. ABN: 70 880 915 645 GPO Box 1741, Sydney 2001 T: 0488 220 386 E: executive@medicolegal.org.au W: www.medicolegal.org.au
NSW Bar Association has accredited attendance at this meeting for 1 CPD point. Solicitors who find this meeting relevant may claim credit for attendance at this meeting towards their MCLE obligation at 1MCLE unit per hour.
This educational activity has been approved in the Royal Australasian College of Surgeons CPD program. Fellows who participate can claim 1 point per hour (max. 2 points) in Category 4: Maintenance of Knowledge and Skill
Please be advised that photographs and/or audio and video recording may occur at events organised by Medico Legal for use on our website, marketing materials and publications. By entering a Medico Legal event, you consent to Medico Legal photographing or recording and using your image and likeness. This may also be applicable at events not organised by Medico Legal, but still advertised on this site.